A TEAS TO THE PERCEPTION OF THE URBAN EYE
"DEPTHFORMS" BY ALEX CORNELIUS AND YU NONG KHEW
AT FIVEMYLES GALLERY
By Tatiana Ronderos
January 17th to February 21st
"Depthforms" by Alex Cornelius and Yu Nong Khew.
Presented by FiveMyles Gallery, 558 St. Johns Place, Crown Heights, Brooklyn
Thursday through Sunday 1pm-6pm or by appointment.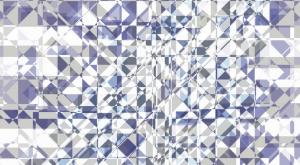 Depthforms at FiveMyles Gallery
Depthforms is an exquisite visual approach that merges geometry and urban structure, with sensitivity and artistic expression. The artists Alex Cornelius and Yu Nong Khew play with depths, shades and colors, so that they distract the observer's point of view, making him stop and look closer. It is in essence how they want society to sight the built environment – take a look, pause, and now look closer.
This exhibition questions the way society sees and constructs the idea of urban structures. The artists use geometric principles to reveal the ambiguity of depth, dimensions and flatness and they explore how a city such as New York or Singapore Island could be perceived both two-dimensional and three-dimensional, depending on where you are standing.
Yu Nong Khew and Alexander F. Cornelius are designers and artists who study the cultural and social aspects in every urban plan. It is through digital media and architectural drawing that they explore the material and immaterial aspects of urban design, which allows them to stretch the boundaries of the built environment. In "Depthforms," they play with different methods of dimensions and flatness, using 2-dimensional, 3-dimensional and 2.5-dimensional methods of representation, and by doing so, they start a dialogue with the observer about "how do you see what surrounds you?" and "how are you adapting to its constant change?"
FiveMyles invites you to participate in this dialogue, and to enjoy a gallery made by the community and for the community of Crown Hights Brooklyn. This gallery is a treasure to the Crown Heights neighborhood, it is a space that promotes freedom and is a home to the local and street artist. Its atmosphere carries a gypsy charm and you can breath in the struggle that new art carries within.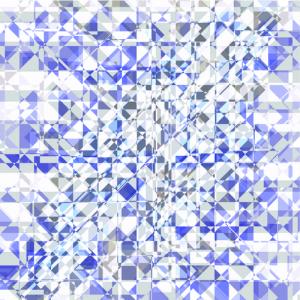 DEPTHFORMS--Square Space.